SPC FLOORING
MANUFACTURER
17 years of experience in the flooring industry, committed to becoming a competitive sustainable manufacturing supplier

CHINA SPC FLOORING MANUFACTURER
AJ FLOOR is a China factory established in 2006 specializing in the production and sales of SPC flooring and flooring accessories.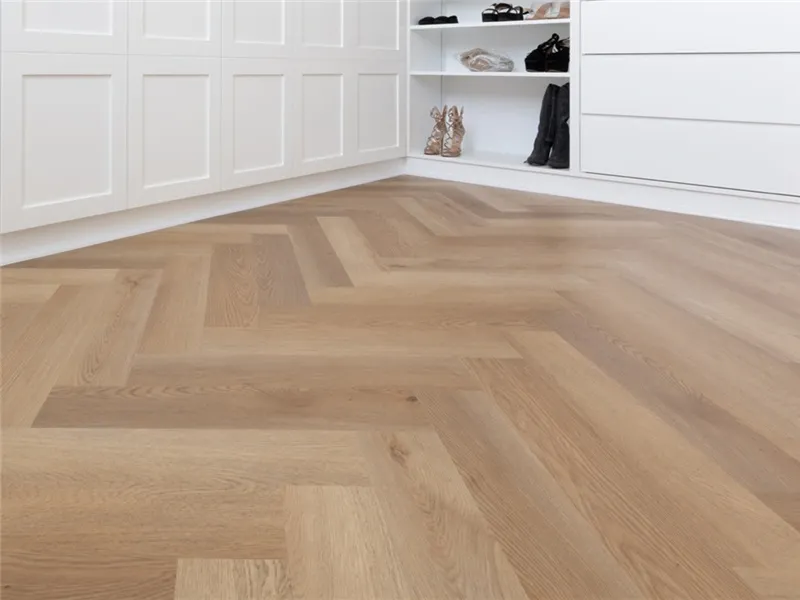 HERRINGBONE
SPC FLOORING
The herringbone pattern gives this flooring a distinctive look that can add a touch of elegance and sophistication to any room. It is available in a variety of colors and finishes, allowing you to choose the perfect style to match your decor.
In addition to its aesthetic appeal, Herringbone SPC flooring is easy to install, requires little maintenance, and is a cost-effective alternative to traditional hardwood flooring.
e.i.r.
SPC vinyl flooring
The term "EIR" stands for "Embossed in Register," which refers to the manufacturing process used to create the realistic texture of the flooring.
EIR SPC flooring is popular for its realistic wood and stone look, durability, and easy maintenance. It can be installed in any room of the house, including high-traffic areas like kitchens and bathrooms. Additionally, EIR SPC flooring is often easy to install, with a click-lock or glue-down system that doesn't require any special tools or expertise.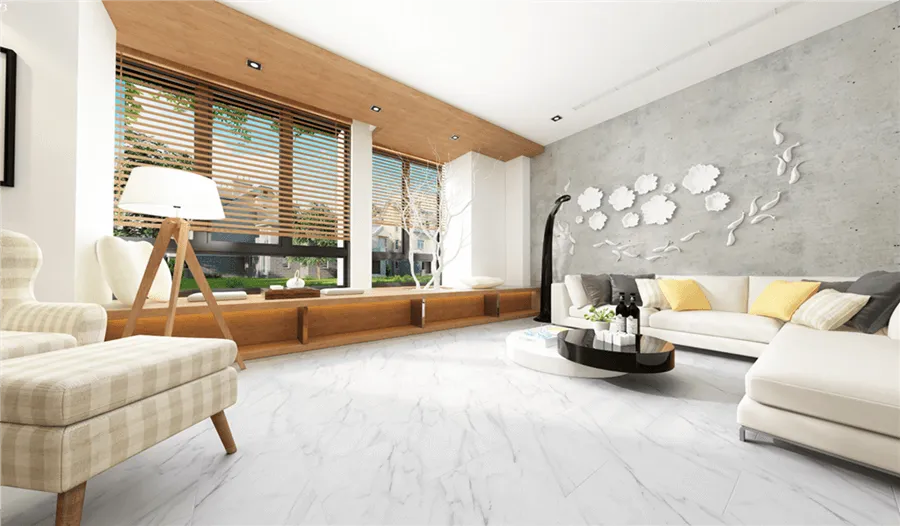 SPC flooring tile
SPC flooring tile, also known as Stone Plastic Composite flooring tile, is a type of rigid core vinyl flooring that is highly durable, waterproof, and resistant to scratches, stains, and impact.
SPC flooring tile is available in a variety of colors and styles, including wood and stone textures, and can be designed to mimic the appearance of natural hardwood or stone flooring. It is often easy to install, with a click-lock system that doesn't require any special tools or expertise.
One of the main benefits of SPC flooring tile is its durability, making it ideal for use in high-traffic areas, such as hallways, entryways, and commercial spaces.

SPC flooring
with eva/ixpe
SPC flooring with EVA or IXPE is a type of luxury vinyl flooring that combines the benefits of SPC flooring with a soft underlayment layer made of either Ethylene-Vinyl Acetate (EVA) or Crosslinked Polyethylene (IXPE).

The SPC (Stone Plastic Composite) layer provides the flooring with its high level of durability, waterproofing, and resistance to scratches, stains, and impact. The EVA or IXPE underlayment layer provides a soft, cushioned surface that makes the flooring more comfortable to walk on and reduces noise levels in the room.


FLOORING ACCESSORIES
AJ FLOOR produces MDF/HDF, SPC, WPC, PVC flooring accessories, skirtings, reducers, T-moulding, stair noses, etc.
AJ FLOOR SPC Flooring use 100% virgin material.
Welcome to send us information if any interested in SPC flooring and flooring business.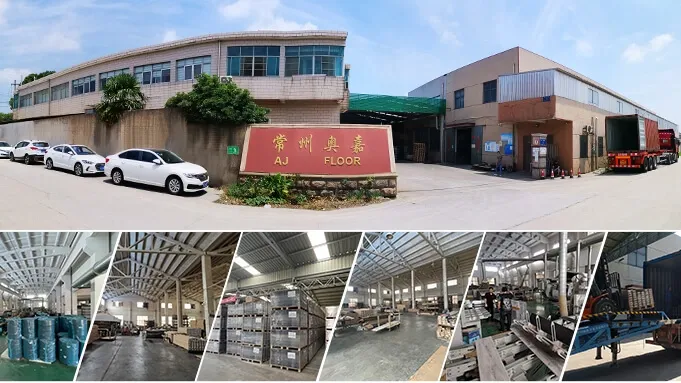 About Us
As a professional flooring factory, AJ FLOOR is committed to providing high-quality flooring products and a complete service system to meet customer needs. The company adheres to the tenet of "quality first, customer first", constantly pursues excellence, and provides customers with the highest quality flooring products and services.