AJ FLOOR
Professional SPC flooring manufacturer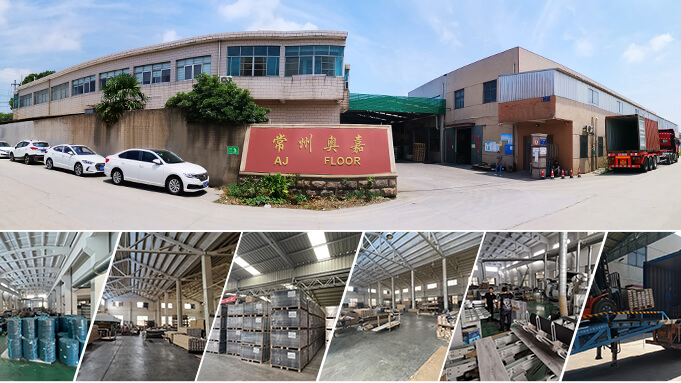 AJ FLOOR
SPC Flooring Production Factory is located in
Changzhou City
, Jiangsu Province, China. the company was established in 2006, The factory utilizes the latest production technology and equipment to produce high-quality SPC flooring. German technology and equipment are employed, and the production line is equipped with an automated control system to ensure product quality and stability. The factory also adopts advanced quality control technology and testing equipment to ensure that each product meets standards and specifications.
AJ FLOOR has a large production capacity to meet global customer demands. As a professional SPC Flooring Production Factory, The factory's products are highly popular in the market due to their advantages of high strength, eco-friendliness, waterproofness, wear resistance, and easy installation. Multiple colors and patterns are also available for selection.
Quality control
AJFLOOR's quality control system includes the whole process of quality control from raw material procurement, and manufacturing, to finished product inspection. Its quality control system conforms to the ISO9001 quality management system standard. Specifically, AJFLOOR strictly controls the quality of raw materials and tests each batch of raw materials to ensure that they meet the company's requirements. In the manufacturing process, the company adopts advanced equipment and technology, and through the whole monitoring and inspection of the production process, ensures that the quality of the products meets the company's standards. In the finished product inspection process, quality control personnel will conduct multiple inspections on each batch of products, including appearance inspections, physical performance tests, etc., to ensure stable and reliable product quality.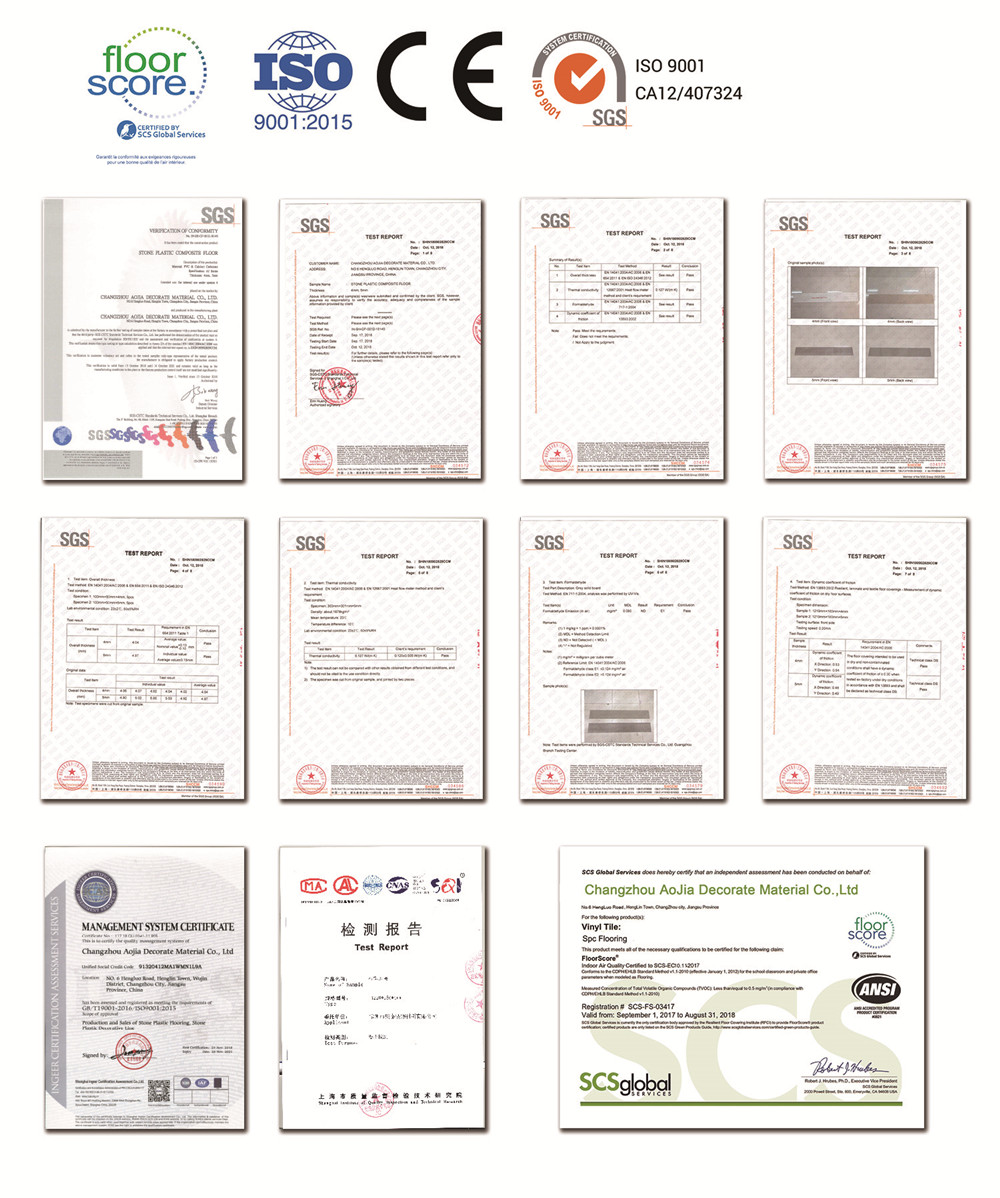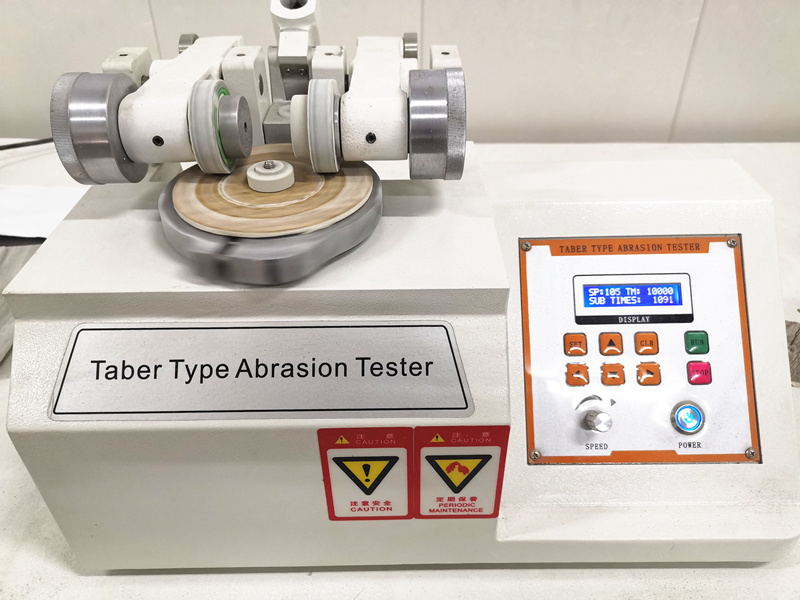 In addition, AJFLOOR also continuously improves its quality control system, introduces advanced testing equipment and technology, and continuously improves the accuracy and efficiency of testing to ensure the stability and reliability of product quality. In a word, AJFLOOR's quality control system allows customers to buy its products with confidence and provides high-quality, reliable flooring products and services.